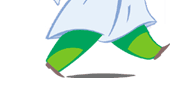 Coming Up:
November Meeting
November 23, 11:00 am
Cafe Largo
12551 Indian Rocks Rd
Largo
RSVP by Nov 19
to Jeanne only
727-789-2605
(Please do not call
the restaurant)



The Tampa Bay Culinary Club (TBCC)
is a social organization comprised of members from
around the Tampa Bay area.
Club Meetings
We hold monthly meetings, usually at restaurants,
to expose our members to various cuisines and
culinary skills. Typically, the chef will demonstrate
the preparation of a chosen dish for us to sample.
For more information on the club, contact us at
tampabayculinaryclub2003@hotmail.com.